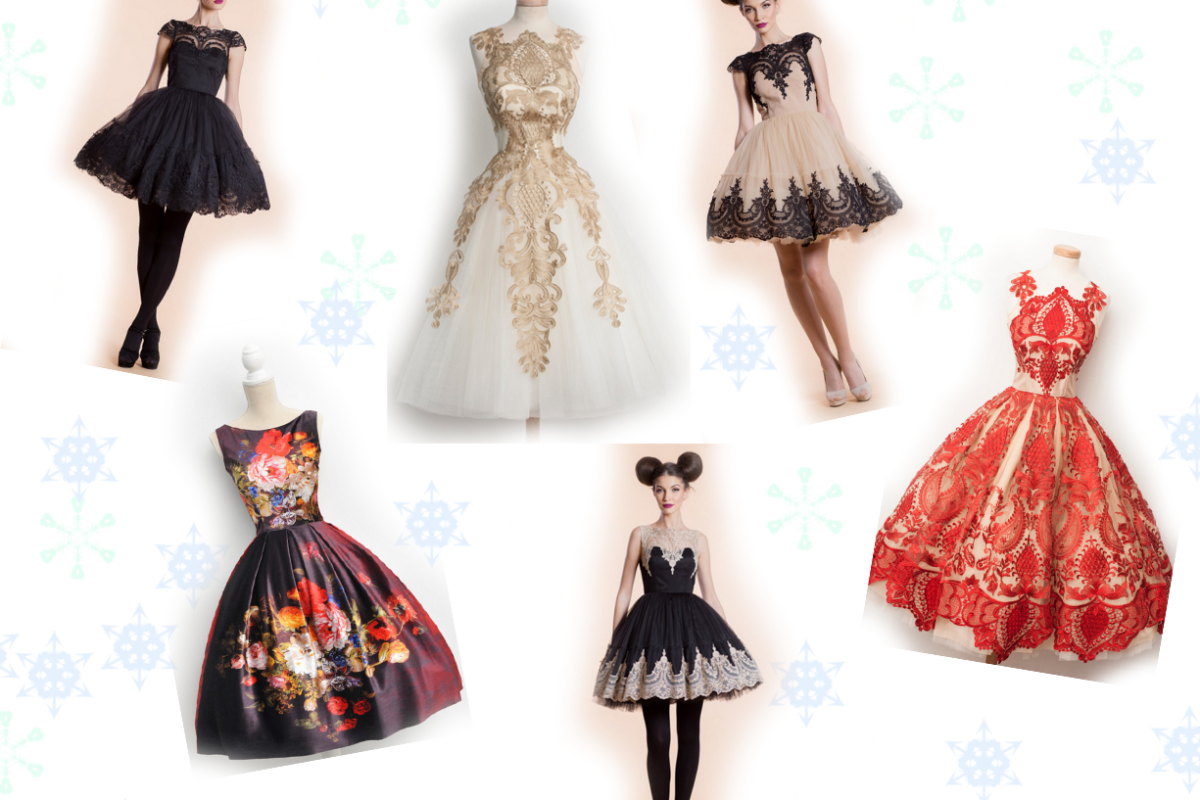 I've already started the search for the perfect summer ball dress… in fact I actually started before this summer started, but that's a minor technicality. When you're planning an event as special and (hopefully) as memorable as a ball at the end of the school year – you want your dress to be as spectacular as the event.
Basically, I want to realise my princessy dreams tbqh. And bloomin; hell Chotronette has set the bar high. High as in: help I've tripped, and unless I'm fitting into Licorice Candy I'm not getting back up.
Collage dresses: Licorice Candy // Royal Sundae // Creme Anglaise // Flower Infusion // Choco Souffle // Forest Cake
I've seen a couple of these dresses in 'dress set' collages on tumblr, but never really went to find the actual site – and then Chantel did the thing and showed me and I fell in love with a lot last seasons stock. After that I sort of lost the website again until this week. SO HERE WE ARE.
I absolutely adore princessy type dresses like this. All the poof, all the tulle. I know Jones&Jones are a fab brand for poofy-tulle dresses too, but something about these (and the fact Chotronette does 'made to measure') is a teeny tiny leap above. The brand itself is run by two incredible women from Romania (so the default price is Romanian Lai), and they've had their stock featured in UK and Italian Vogue. So a lil' bit wowzers. They have an about Chotronette page if you'd like to read more!
Their collections are absolutely stunning. I'm a massive fan of couture inspired clothing, considering a lot of couture is impractical in day to day life, so having these sorts of dresses available to buy and still be affordable is like telling me not to eat the chocolate you just put in front of me. It's gonna happen sooner or later. I will own one.
They have such a beautiful collection of dresses, I'd thoroughly suggest checking them out (maybe even buying???) if you're so inclined. Fabulous female-run brands are something I really want to feature more of on here, especially the slightly nieche and lesser-heard about. Is that something you'd enjoy?
Let me know what you think of Chotronette – and which your favourite dress is!
♥
Reader Interactions