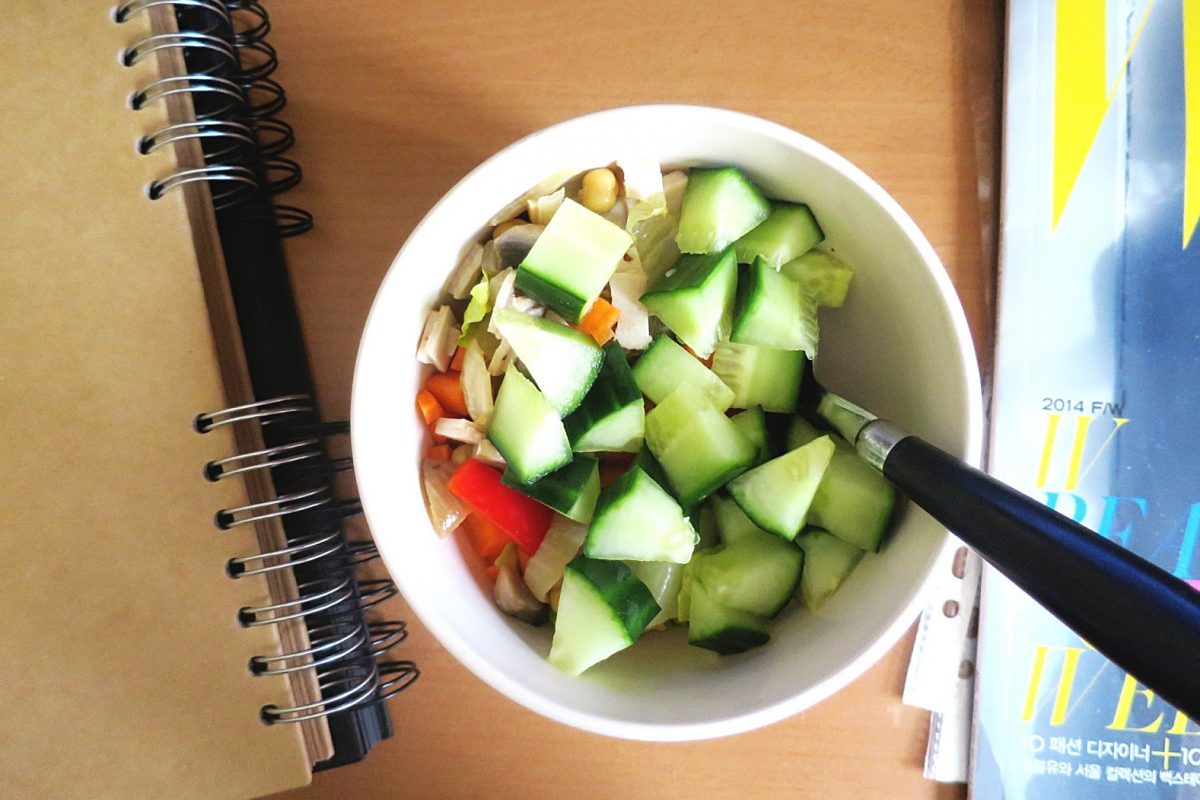 There are a lot of things in my life it seems I am going 'back to'. Seoul, shoes, my life in England, healthy eating, my internet connection… Ahhh internet… I got an email in my inbox earlier today from UCAS asking me if I was ready to go back to Uni. August has just started!! I don't have to think about uni and coursework and essays and, urgh, deadlines until at least September!
I think my favouite 'back to' thing has got to be back to cooking. I've moaned and whined countless times about how I wish I could've cooked more for myself in Korea – resorting to eating out all the time, while cheaper than the UK, costs mount up – and being able to do so back in England on a more student-friendly budget is so niceeeeee. Plus I have an ace new kitchen in the flat. (If you follow me on twitter, you'll know a lot of cakes happened last week – oops!)
Another thing I've really been a fan of back to school/uni wise is the lovely youtube community's influx of back-to-school videos. They're popping up more and more in my subscription box, and the DIY ideas and organisational tips are things that I'm going to (hopefully!) stick to this year. Gotta be more organised in my 3rd year of uni. Yeah.
I now have to dash off to go and get a US to UK plug adapter for my camera charger… I'll leave you with a couple of my favourite back-to-school videos 🙂 Everything from clothes to DIY's! I'd love to know what you're coming 'back to' in the comments, or share some of your own tips to help me be more organised!
if the embed doesn't work here's a link to the playlist!
Reader Interactions