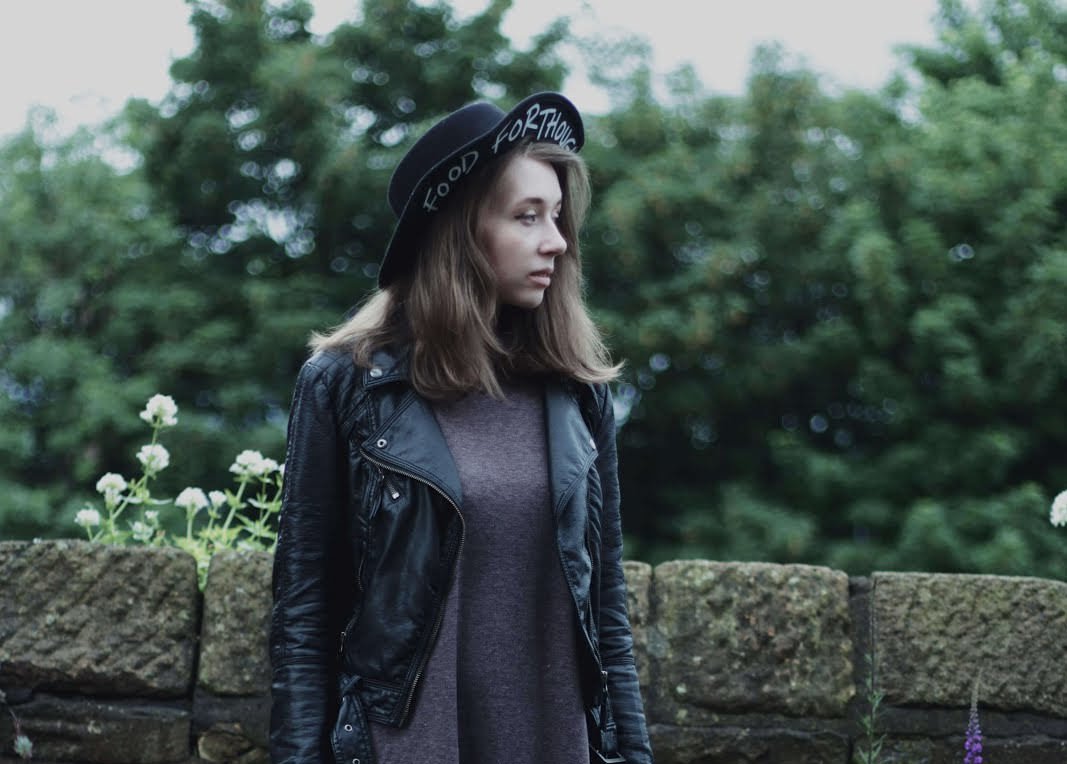 The past two weeks have been A Lot. The end before the end of uni, adjustment, the start of big, massive changes, excitement and a bucket load of nostalgia. Sprinkle a liberal amount of self-doubt, confusion, and incidences that have happened this week and it's tipped into overwhelm. Again.
The weather (awful, basically lost a week) and the news (also awful, what the fuck, humanity???) have made me be a lot more introspective, since there's not a lot to do when it's chucking it down and I should be packing.
hat: yesstyle
coffee coloured babydoll casual dress* c/o shein
jacket: h&m
boots: new look
So, introspective generally means comfort, and I've pretty much been living in this coffee coloured babydoll casual dress* since it arrived. It's so cosy. And versatile. And throw-on-able that it's become something that I reach for even though I've never been much of a fan of smock/swing style dresses in the past. The neutral colour means it's also super easy to match with other shades, black being an obvious choice, but it goes pretty well with my vintage denim and fave deep reds. Material wise, it is a synthetic mix rather than the cotton jersey that it looks, but it's just as soft as if it were made of the cotton blend.  I know a lot of people feel a bit apprehensive about quality from websites such as Shein, but this is a really decent dress.
One of my favourite things I've got all year though has to be this hat from YesStyle. It's more of a matador style than fedora (flat top), and I love the writing on the brims underside 'food for thought' and the little safety pin on the side. It reminded me so much of one I saw when I was at Seoul Fashion Week, that I immediately Had To Have It. I've been missing Seoul so much this past fortnight that even though it's a tad too big for me, and the sides tilt up a bit because the box it was shipped in was a tad bit too small, it's made me feel a little less sad.
The jacket is my trusty faux from h&m that is a few years old now. Treasured and fab, but I kind of want a sister for it – moto style but slightly longer length? If you have an suggestions then let me know please and thank youu~
Also let me know what you think of this outfit!
♥
Reader Interactions